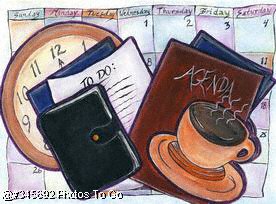 Upcoming events:
We are working with the Tom Wilson of the AIDS Project of Worcester to provide Narcan training in the smaller communities of North Worcester County. Check back for dates, times and places as we set them up. Questions? Need more information? 978-928-3834
Narcan Training open to the community- Westminster Fire Department, Westminster , Ma 6:30pm
First Church, Sterling , Ma 6:30 pm
Hi all, it is your fearless leader again...well maybe not so fearless...anyway...
Reminder--our bylaws require participation in one activity per year...at a fair or at a training ..If you take an online training, send in a copy of the certificate for credit.
Still have 200 + with incomplete MaResponds application 30-40% completes... and I would encourage others to sign in and start a page if you haven't done so already...
Calendar:
March 22 Mark your Calendars!! Williams Restaurant, Gardner...6pm Cost $10 for meal...Quarantine and Isolation - Impact on the Community Registration required. Email back or call 978-928-3834 We are inviting Board of Health and Selectmen ...hopefully they send representatives as this is as much for them as for us...
April 21- CERT of Hubbardston is planning a Saturday Workshop Program....They presently have 8 workshops planned with the option for each person to participate in 4 plus . Open to CERT teams, MRC, officials at the Hubbardston Elementary School
May- The program will be fun-- EDS...sounds boring but ages ago I participated in a fun way to learn it and I found the whole program! This will allow to meet all of our goals for this year- A good way to finish out the year with a no deep thinking, easy and fun program.
****I am in need of up of at least 3 people to assist with a class On February 20th...Williams Restaurant in Gardner has 30 employees that the owner would like to get through some mandated Board of Health requirements.....I would like to set up stations ...1. Hands on CPR 2. Choking ...Heimlich maneuver 3. signs and symptoms of stroke 4. intro to AED They can come through with a checklist and a quiz to complete to get their participation certificate.... This would be at 9:15 am on Tuesday the 20th...Please check your calendars...
We are getting requests for Emerg. Prep. Bingo by home health agencies and we are starting to get requests for staff presentations as well...Nice!! Many of you work for VNAs and Home Health Agencies...if there is chitchat about emerg prep training/presentation, see if you can put in a word about your group called the Wachusett MRC!
We are getting requests as Flu season winds up to peak this month for the flu - Wachusett Regional School District invited us to provide the program to 4 elementary schools and Hubbardston has extended an invitation too. ...I have not seen a map so red showing high rates throughout the nation...and the estimates of efficacy of the vaccine has been from 10-35% ..The children seem most vulnerable although our vice president was down for the count these past two weeks...Fortunately PJ is feeling better and back to work. If your elementary school is interested, tell them to give us a call.
I keep tossing back and forth all kinds of ideas for Public Health Week ..first week of April...last year we sent a poster and door hangers on the topic of walking...I have spoken to a few libraries for feedback and it was positive. So would like to something similar, I have been playing with the topic related to healthy habits but not getting too far so please send ideas or pictures of something you have seen...Also looking for theme for summer...skin care, asthma, diabetes? or special needs emerg prep? Remember that every idea is valid and every person's contribution is wanted and needed!!
Outside Announcements:
February 28
Healthy Relationships: Stay Safe with the Ones You Love
6:00 p.m.
Bigelow Free Public Library
54 Walnut St., Clinton
This program is a part of Health Literacy at the Library. YWCA is here for you. Join us in conversations around the importance of building healthy relationships amongst intimate partnerships, personal empowerment, and advocating for oneself.
Refreshments will be served. Children and walk-ins welcome
Thank you all!!!