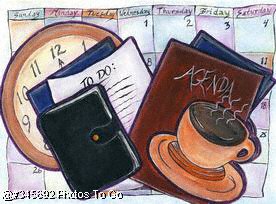 April 22- March for Science- Out of the lab and into the streets, speak out for science. There will be a rally beginning at 11am at Institute Park in Worcester. There is also going to be a bus that will take anyone who wants to go to the Boston event which starts at 2 pm. The bus will pick up people at noon. To register for the bus, please contact rmadnick@msn.com. Sponsors for the march include Indivisible, marchforscience.com, Americans United, Catholic Workers. For more information https://www.marchforscience.com/
May 2nd is the state MRC leadership meeting at the Fire Academy in Stow from 10 am to 3pm. Usually 2-4 of us from Wachusett MRC attend this meeting. Good meeting as you get to see and hear what other units are doing. If you are interested in attending the day long program, please email to wachusettmrc@juno.com. You must have your application and Cori forms up to date to attend.
Registration page: www.mamedicalreservecorps.org to the Maycalendar page and click on the meeting title. This will take you to the registration page. Again please let me know if you plan to attend.
1.We do have a health fair on May 18th at Athol Elementary School. I have been putting some things together on nutrition. Thanks to some volunteers over the years, we do have a number of items to share. We have a brochure, a trivia tree, junk food jail, plates to give out with the right portions, a banner for Eat by Colors and all kinds of cards with info from the maclearinghouse.gov....So now I need volunteers!
2. I have started reviewing records for each volunteers and finding a lot of missing pieces. So let's start simply. Everybody needs to have ICS 100 b...why? because in an emergency this is the system of command we function under, It is important to have at least an awareness level of how an emergency event is organized so that things don't seem like a jumble of confusion but instead it is orderly chaos. In 2008 Hubbardston was able to set up ICS 100 and although it was orderly chaos when FEMA came through they saw operations, planning, resources and finances were in order. And even as a volunteer you are an important part of the system. as was demonstrated when volunteers worked with highway and fire to clear roads and others set up a warming center with meals for all who were out working and for residents that dropped by. So please everyone please complete this requirement and send in your certificates!! In addition to the link on the website www.wachusettmrc.org here are other links.
3. I have started talking with Boards of Health to find out what they perceive to be community heath issues. Some of the concerns so far are asthma as related to substandard, health access to services (such as mental health) for rural communities, lyme disease education, emergency preparedness review for town officials (as events are usualy about 10 years apart), reaching out to elderly in rural communities, Public Health is prevention and education...what do you see as a health concern for your community?
thanks, judie
Upcoming meetings
April 3-7 Public Health Week --Community outreach programs
April 17-21 Preparedness Summit in Atlanta, Georgia
General Information

Company:

Wachusett MRC

Phone No.

978.928.3834

Email:

wachusettmrc@juno.com

Fax No.

URL:

Wachusettmrc.org

Address:

PO Box 555
Mission Statement
Our mission is to be dedicated to establish teams of local medical and public health professionals and lay
volunteers to contribute their skills/expertise throughout the year as well as during times of community need.
Our vision is to use the skills, knowledge and abilities of the Wachusett Medical Reserve Corps membership to
meet an identified public health need or emergency response.
Plan of Action/Goals for 2017

1.

CPR for the community/ AED training- new 2017

2.

Senior Preparedness- presentations Senior centers

3.

Community emergency preparedness awareness -fairs

4.

Training for volunteers through meetings/e-learning* Revised for 2017

5.

Diabetes and taking care - new for 2017 Presentations and fairs...

6.

Cardiovascular health-tie in with diabetes presentation.

7.

Renew contacts with BOH -review community needs

8.

Contact Fire Dept- work together with the safety programs

9.

First Congregational Health Fair-fall- work with them -volunteers and table presentations

10.

Presentations with high school/colleges- introducing volunteer work through MRC programs
Contact & Customer Support

Contact Name:

Judie O'Donnell

Title:

Coordinator/President

Cathie Martin

Vice President

Dennis O'Donnell

Secretary/Treasurer
Wachusett MRC Honored
We have been honored with an award from the Mount Wachusett Community College as Community Partner of the Year.
The students who have worked with us the past year nominated our program for this award and we wish to thank them for their support and endorsement.
Thank you and we are honored.